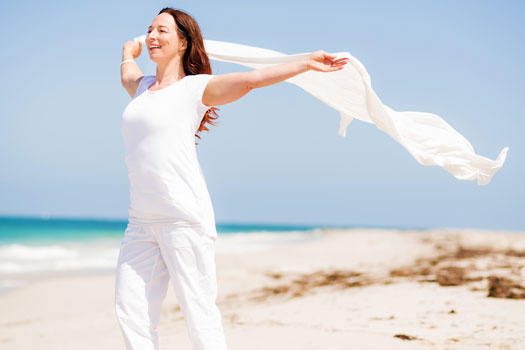 It is vital for family caregivers to take extended breaks from their daily duties, and the summer months are the best time to relax, unwind, and focus on their personal health and goals. While on break, caregivers shouldn't do anything related to caregiving, regardless of how small the tasks may be. Here are some of the things family caregivers can do when taking a break from caregiving in the summer. 

Catch Up on Rest
You shouldn't spend your entire break sleeping, but it is necessary to get as much rest as possible. While on a caregiving break, you can sleep in during the mornings or go to sleep earlier than usual at night. You don't have a set schedule to follow because you are officially on break. Resting can refresh your body and alleviate stress and anxiety. When you are fully rested, you can return to your caregiving duties with a calmer, clearer, and more joyful approach. 
Caregivers should consider hiring a professional caregiver when they feel overwhelmed and want to take a break. If you are the primary caregiver for a senior family member and are looking for professional home care, Safety Harbor Home Care Assistance should be your top choice. Our dedicated and compassionate caregivers are committed to helping older adults manage their health and enjoy a higher quality of life in the golden years.

Go on Vacation
You have likely passed up opportunities to travel with friends and family because you haven't had the time to spare. Therefore, you should travel to as many places as you can while on break during the summer. You can visit museums, national park sites, new restaurants, and other attractions that fill you with excitement and happiness. If there is a destination that has always been on the top of your must-travel list, make plans to visit this area while on a caregiving break. You deserve to have a little fun and adventure. 
If you are worried about your loved one's safety while going on a vacation, consider hiring a professional caregiver. When searching for reliable Safety Harbor home care agencies, families want to know their senior loved one will be well taken care of. At Home Care Assistance, our expertly trained caregivers are available around the clock to assist with tasks around the house, provide transportation to medical appointments and social events, and much more.

Work on Goals
Although you should never stop working on personal and professional goals, even while being a family caregiver, you can spend more time on your break tackling those dreams. Plan to attend conferences and seminars that put you closer to achieving your goals. You can also dedicate your break to meeting with different business mentors who can point you in the right direction. It is good to have fun and catch up on rest during your caregiving break, but you can also do something that will be beneficial to you in the future, like making your goals become a reality. 

Join a Sports League
There are many leagues family caregivers can join in the summer, such as softball and swimming leagues. Playing sports doesn't require a lot of time, but it can provide the socialization and exercise your body needs. If there aren't any sports leagues in your area, reach out to other family caregivers and create a league you all can participate in. This could be an annual summer activity local caregivers do for years to come. In addition to playing a specific sport, you all can share ideas and stories to simplify your duties once your caregiving break is over.
Family caregivers need to care for their own wellbeing. If you are caring for an aging loved one and are feeling overwhelmed, consider hiring a professional caregiver to provide respite care. Safety Harbor families who want to avoid burnout can turn to Home Care Assistance. One of our professional caregivers can assist your loved one at home while you take a nap, go to work, run errands, or go on vacation. Call one of our Care Managers at (727) 330-7862 to schedule a free in-home consultation today.