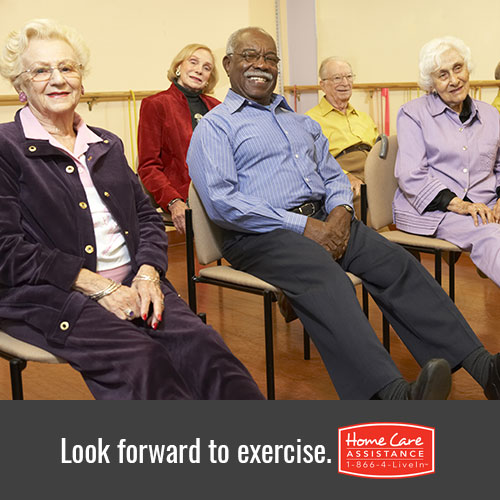 Looking for a senior fitness program for your elderly loved one in the Tampa, Florida area? Look no further. Leading Clearwater senior care Home Care Assistance recommends these programs and classes that will help your elderly family member get active and make new friends in a safe, healthy environment.
Tampa Metropolitan Area YMCA
Programs offered at this location for seniors include a variety of Silver Sneakers group exercise courses, as well as twice weekly water therapy classes. Luncheons and special events are also provided for older adults. Classes are included in the membership fee, which is on a sliding scale and starts at $19 a month for seniors.
Memorial Hospital of Tampa
This hospital offers free fitness classes for adults ages 55 and older. In addition to the exercise classes, support groups and health screenings are available. See a full list at http://memorialhospitaltampa.com/our-services/for-seniors/.
Tampa Jewish Community Center and Federation
There are a number of senior health and fitness classes offered here including Zumba Basic, Vinyasa Yoga, Hatha Yoga, Stretch & Flex and Tai Chi, as well as Muscular Strength and Range of Movement and SilverSplash. These activities are free for adults older than age 65.
Gold's Gym
Take your senior loved one to a tried and true gym where he or she can be a member of the SilverSneakers program, which offers classes such as Forever Fit and Yoga Stretch. To find out rates, visit the location for a free class pass.
YouFit Health Clubs
YouFit offers senior-focused health programs at four separate locations in the Tampa area. The chain, which touts the benefits of fitness at any age, is specifically geared to help those who may be new to exercise or have physical challenges. Membership is an affordable $10 a month, perfect for those on a fixed income.
Before starting a new fitness routine, always check with your loved one's physician. If you can't meet the transportation needs of your senior loved one, reach out to Home Care Assistance. Our trusted live-in and hourly caregivers in Clearwater can provide transportation to classes, run errands, offer medication reminders, grocery shop, cook healthful meals, and promote an overall healthy lifestyle. Give us a call at (727) 330-7862 and schedule a free in-home consultation with a trusted Care Manager today!