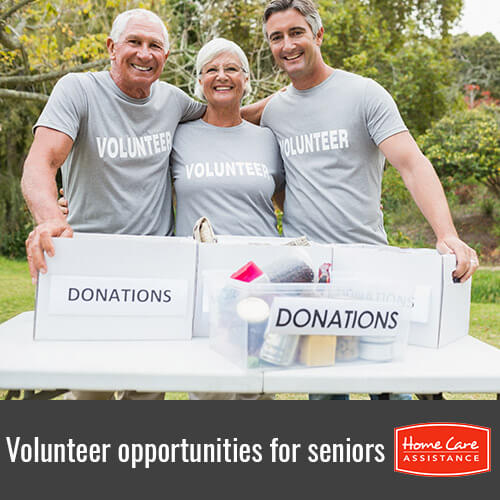 Seniors in the Tampa Bay, Florida, area can impact the community in many different ways. Some need a slight push, however, from their Safety Harbor home caregivers. Here are a few organizations your loved one can join to give back to the community.
1. Artist with Vision
Student artists of various backgrounds can take art lessons at Artist with Vision operated by Embracing Legacy. This organization needs help with teaching children in many different arts. No formal education is needed and artists working in various media are encouraged to volunteer.
2. MicroMentor
Small startups often need a helping hand thinking through the best plans for their businesses. MicroMentor operated through Mercy Corps connects seniors who have successfully operated a business with these individuals. All contact is online, so the senior does not even need to leave their home to participate in this exciting program.
3. Girl Scouts of West Central Florida
Many adults remember what fun it was to lead a group of children when their own kids were small. The Girl Scouts of West Central Florida are currently looking for troop leaders. If leading a troop does not interest your senior loved one, the Girl Scouts are also in need of office volunteers.
4. Women Helping Others of Tampa Bay
Empowering women one day at a time is the mission of Women Helping Others of Tampa Bay. They often help with other events around the Tampa Bay area as a resource provider. They sponsor a huge Thanksgiving dinner and help to host Christmas celebrations for the less fortunate.
5. Crisis Text Line
If your senior loved one knows how to text, then Clearwater Home Care professionals recommend the Crisis Text Line. You help to diffuse potentially volatile situations by texting with a person who is in trouble. The goal is to work with them create a safe plan that will help them escape their current crisis.
There is a way that every senior can still be a valuable member of the Tampa Bay community. Encourage your senior to become involved today or call Home Care Assistance at (727) 330-7862 to learn about other ways seniors can stay active in the community. In addition to boosting senior wellbeing, we provide premier Alzheimer's, dementia and stroke home care Safety Harbor families can count on. Let us customize an individualized care plan for your loved one today.