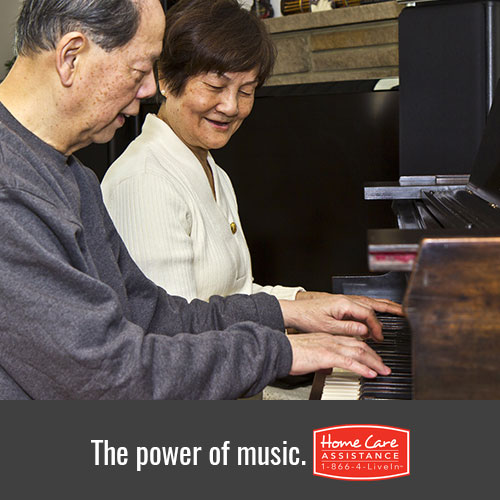 If you provide dementia care in Palm Harbor for a senior loved one, you may have heard music therapy can benefit those who have conditions that cause cognitive decline. In fact, clinical research shows certain types of music therapy can have real benefits for seniors with dementia.
While music therapy can be structured, it doesn't have to be. This therapy is often used in an informal setting, like in the living room of your senior loved one's home. One literature review, published in the British Journal of Nursing, found that the informal type of music therapy had a positive effect on mood and behavior for seniors with dementia, as well as improving socialization skills.
Experts believe that because rhythmic sounds do not need much cognitive processing, Alzheimer's and other forms of dementia do not affect the ability to engage with music. Thus, the sounds can produce an emotional response even in those with advanced cognitive decline. Also, because the sound of music is so closely linked with important events, certain songs may improve memory for seniors with dementia, although this effect is often short lived.
Whether your elderly family member lives with you or receives live-in care in Palm Harbor, you or the caregiver can incorporate elements of music therapy into his or her daily routine. Suggestions from the Alzheimer's Association include playing stimulating music to elevate mood or calming music to help relax, encouraging dance if possible, experimenting with instruments, have sing-alongs, or compiling recordings of favorite songs.
Although the benefits of music therapy have not been thoroughly studied, scientists agree that there are clear benefits in quality of life and memory for those with dementia.
To learn more about increasing quality of life for a loved one with dementia, turn to Home Care Assistance. We are Tampa's leading provider of Alzheimer's and dementia care, and offer both hourly and live-in care services. Our caregivers are compassionate and expertly trained in the Cognitive Therapeutics Method, which aims to slow cognitive decline through an activity-based program. You can learn more about our professional services of home Care, Clearwater families can count on, by calling (727) 330-7826 to speak with a friendly Care Manager.