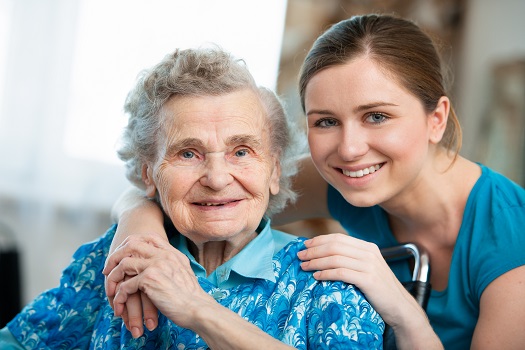 Taking care of an aging parent can be a tiring process if you don't plan ahead. Over the course of a few years, you may begin to lose focus or become frustrated, which could result in second-rate care. Here are a few tips and tricks you can use to stay connected and engaged while providing world-class care.
Take Care of Yourself
It should come as no surprise that caregivers are usually selfless people, which is one of the reasons their personal health often takes a backseat to other responsibilities. You won't be able to focus on your aging parent if you're constantly sick or managing long-term health issues. Taking a few minutes out of your day to exercise or go for a walk may boost your energy and help you control your stress levels. You also need to make sure to schedule a comprehensive checkup at least once or twice a year. During these checkups, your doctor may catch minor health complications before they become major issues. 
It's important to take time for yourself so you can properly take care of your aging parent. If you are the primary caregiver for a senior loved one in Clearwater, respite care is available when you need time away from your important caregiving duties. At Home Care Assistance, our respite caregivers are available 24 hours a day, 7 days a week to help your loved one manage everyday tasks in the comfort of home while you have the chance to take a much-needed break.
Enlist Help from Your Family
No matter how organized and driven you might be, you're going to need help at some point. Instead of waiting until you're overworked, contact your family early on and ask for some assistance. Having a sibling or spouse swing by your parent's house once or twice a week can reduce your stress and give you more time to focus on important tasks. Your family can also keep an eye on things when your own responsibilities begin to pile up. 
If you're an only child and need someone to share your caregiving duties, consider hiring a professional home caregiver. Clearwater home care professionals can be a wonderful boon to seniors. Whether they require around-the-clock supervision or just need assistance with exercise and household tasks a few days a week, seniors can enjoy a higher quality of life with the help of trusted in-home caregivers.
Adopt Technology
Teaching an older adult how to use a smartphone or tablet may take some time, but this is one project you might want to tackle sooner rather than later. Instead of sitting on the phone for a long time, your parent can send you a quick text or email whenever he or she has a question or needs some assistance. You can also use apps to track your loved one's appointments and medication schedule. Technology can be an invaluable tool if you learn how to take advantage of it. With the right devices and apps, you won't have to worry about forgetting important errands or losing track of time.
Speak with Other Caregivers
Being a caregiver may leave you feeling disconnected from the world around you, which could eventually take a toll on your psyche. One of the best ways to refresh yourself and reconnect is to speak with other caregivers about your journey. There are local caregiver support groups throughout the country, but you might want to look online for a caregiver community as well so you have the opportunity to talk through all of your emotions and concerns. Other caregivers can also offer advice when you're facing tough situations and decisions.
Caregivers sometimes need extra help to provide care for their aging parents. If you are the primary family caregiver for an elderly loved one and need additional assistance providing high-quality home care, Clearwater Home Care Assistance can help. We are a leading home care agency committed to changing the way seniors age. Call (727) 330-7862 to talk to one of our experienced Care Managers.