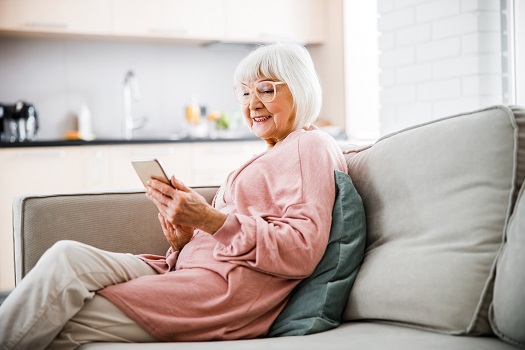 An increasing number of older adults are using computers and mobile devices to access the Internet. They might be shopping online, staying in touch with friends, or gaining new information. There are many different websites that may appeal to seniors.
NIH Senior Health
The National Institute on Aging and the National Library of Medicine combined efforts to develop a site with a variety of topics that are relevant for seniors. By visiting the site, older adults gain information about the aging body and emotional and mental health. The articles are written to be easily understood while being short and focused on each topic. The site also has various videos on different topics in addition to personal stories provided by seniors about their own experiences.
LoveToKnow Seniors
This website is the ideal way for seniors to spend some time while gaining information on a wide range of topics. Articles and videos offer everything from affordable vacation options and hobby ideas to the latest hairstyles and exercise recommendations. Learn about optimal finance methods or read items submitted by other older adults. Seniors are also welcome to submit their own tidbits of information. 
If your loved one has been diagnosed with a condition such as dementia or Alzheimer's, his or her online activity may need to be supervised closely, and a home caregiver can help. Not every senior has the same care needs, which means they don't all need the same type of homecare services. You can rely on Home Care Assistance to provide individualized care plans to meet your elderly loved one's unique care needs. Our holistic Balanced Care Method was designed to help seniors focus on healthy lifestyle habits such as eating nutritious foods, exercising regularly, and maintaining strong social ties, and our Cognitive Therapeutics Method offers mentally stimulating activities that can stave off cognitive decline and delay the onset of dementia.
Boomer Grandparent
This site helps grandparents better connect with their grandchildren by teaching older adults about the latest technology that captivates the younger generation. Older adults might desire to learn more about cell phones, mobile tablets, or electronic music makers and players. This way, the knowledge gained enables older generations to understand and communicate with youngsters about topics that interest them. The website also offers different games that help elderly people maintain cognitive health.
Like Television
Many older adults cannot relate to most of today's entertainment options, and Like Television offers a welcome alternative. The website provides the chance to indulge in favorite programs from the past, including once-popular cartoons, movies, and television shows. Watching and hearing the content encourages memory recall and provides the chance to reminisce.
GRANDtimes
This website is a one-stop option for a variety of interests. Seniors might learn more about personal health, recommended travel destinations, or financial matters. For reading enthusiasts, the site features a number of nostalgic and fictional stories to enjoy. A free source page provides links to driving instructions, maps, games, and legal advice, among other topics. A marketplace enables older adults to find items for themselves or the youngest members of their families.
A home caregiver can monitor your loved one's online and physical safety when you need to take a break from your caregiving duties. Whether you need respite from your caregiving duties or your aging loved one needs 24-hour care, Clearwater, FL, Home Care Assistance can meet your family's care needs. Our dedicated caregivers are available around the clock to provide transportation to doctor's appointments, ensure seniors take their prescribed medications, and help with a variety of tasks in and outside the home.
Buzz50
This website was specially created for the over-50 crowd and is operated by older adults. The site has chat rooms and discussion forums where seniors can gather with like-minded adults and share information or engage in conversation. Visitors need to merely establish personal profile pages and enjoy the socialization. The support staff is always ready to answer questions and provide assistance. 
Using the Internet safely is just one of the issues aging adults must navigate in today's modern world. Seniors can face a variety of challenges as they age, many of which can be mitigated with the help of professional in-home caregivers who provide high-quality home care. Clearwater families trust Home Care Assistance to help their elderly loved ones age in place safely and comfortably. To create a customized home care plan for your loved one, call Home Care Assistance at (727) 330-7862 today.