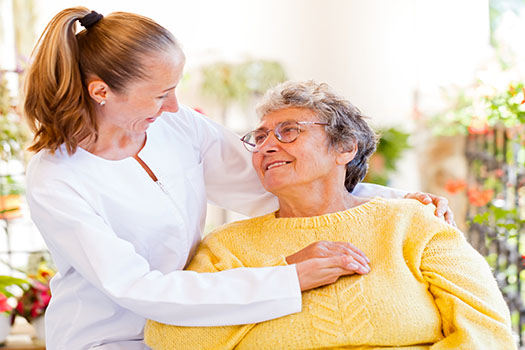 If your senior loved one has been recently diagnosed with Alzheimer's, you need to come up with a long-term caregiving plan. Taking care of a senior with Alzheimer's can be challenging, but you can do quite a bit to make your loved one's life as enjoyable and fulfilling as possible. With a few lifestyle changes and a solid plan in place, you'll be able to provide your loved one with excellent care while preserving your own wellbeing.
Build a Medical Team
Even though there isn't a cure for Alzheimer's, doctors can do quite a bit to delay some of the most severe symptoms. When your loved one is first diagnosed, spend some time researching nearby neurologists. An experienced neurologist should be the head of your medical team and help you come up with a comprehensive treatment plan. You must also make sure your loved one regularly meets with his or her primary doctor so your parent's physical health is closely monitored.
One of the first things to consider is whether and when to hire a professional caregiver for your loved one. Families looking for top-rated homecare providers can reach out to Home Care Assistance. From respite care to specialized Alzheimer's, dementia, stroke, and Parkinson's care, there are many ways we can make life easier for seniors and their loved ones.
Discuss Healthcare and Finances Early On
Well before your loved one's mental faculties severely deteriorate, speak with him or her about a few legal and financial matters. Your loved one might have some savings, but long-term care can be very expensive. You should immediately begin exploring your options for government assistance if money is going to be an issue. Figuring out your loved one's estate is another task that should be carried out while he or she is still lucid. Once the disease has progressed, those legal matters are going to become much more complicated.
Learn to Delegate
If you have family members who are willing to help, you need to start delegating. Even if you're going to be the primary caregiver, you might still want quite a bit of assistance from your relatives. Having them drop by with meals or take your loved one to the park once a week can make your life much easier. If there are relatives who live far away but would like to help, you might want to speak with them about financial assistance.
A trained Alzheimer's caregiver can be a wonderful source of information and support for family caregivers. Not every senior has the same care needs, which means they don't all need the same type of home Care. Clearwater families can rely on Home Care Assistance to provide individualized care plans to meet your elderly loved one's unique care needs. Our holistic Balanced Care Method was designed to help seniors focus on healthy lifestyle habits such as eating nutritious foods, exercising regularly, and maintaining strong social ties, and our Cognitive Therapeutics Method offers mentally stimulating activities that can stave off cognitive decline and delay the onset of dementia.
Get the Home Ready
One of the most important steps in this process is creating a safe and secure environment for your loved one. The first thing you'll need to do is get rid of dangerous objects such as toxic cleaners, sharp knives, firearms, and unused medications. You should also set up a personal area for your loved one that's both safe and relaxing. Giving your loved one a private space may make the transition much less stressful, and he or she should be in a comfortable environment at all times. You should also consider installing some type of security system that lets you monitor the doors and windows.
Alzheimer's can be challenging for seniors to manage without assistance, and it can be just as challenging for families who don't have experience in providing Alzheimer's care. Clearwater Home Care Assistance provides Alzheimer's care seniors and their families can depend on. Our proprietary Cognitive Therapeutics Method was designed to help seniors with Alzheimer's and other memory-related conditions live happier and healthier lives. Home Care Assistance can be your trusted partner when your loved one needs help with the challenges of aging. Call us today at (727) 330-7862 to learn about our high-quality in-home Alzheimer's care services.