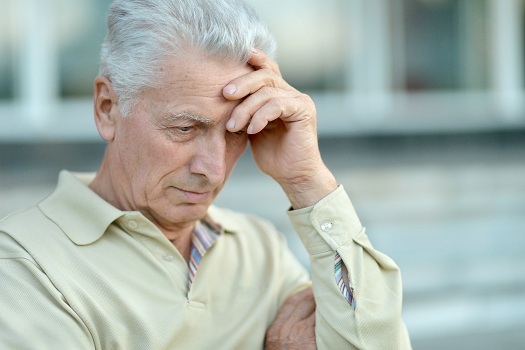 Behavior often changes naturally with age. Still, it's understandable to be concerned if an older loved one in your life is exhibiting some noticeable, unusual, or concerning behavioral changes. Below, we go over some of the most common behavioral changes in seniors and what can be done about them.
Apathy
Older adults may begin to display a lack of interest or enthusiasm. If you've eliminated underlying mental or physical health issues, have an honest conversation with your loved one to see if there are possible solutions. For instance, if your loved one is apathetic because of not being able to get around as easily as he or she once did, he or she may become more active with the help of a senior transportation service. If a lack of companionship is the issue, home care for this purpose is worth considering.
The regular companionship of a home caregiver can help your loved one alleviate feelings of loneliness and isolation that often lead to apathy. Senior home care agencies can be a great boon to seniors. With the help of the caregivers at Home Care Assistance, your aging loved one can lead a happier and healthier life. We offer a revolutionary program called the Balanced Care Method, which encourages seniors to eat nutritious foods, exercise and socialize regularly, and focus on other lifestyle factors that increase life expectancy.
Depression
While depression is a common mood disorder in older adults, according to the National Institute on Aging, it's not a normal part of aging. If your loved one is showing signs of depression, talk to his or her doctor to see if there's an underlying or undiagnosed health issue. Some seniors also benefit from appropriate treatments or therapies.
Forgetfulness
Mild memory loss and occasional instances of forgetfulness are normal behavior-related changes for older adults, according to WebMD. However, if memory issues are more severe or troubling, check with your loved one's doctor to see if certain tests may be necessary to confirm or rule out dementia or other conditions that cause cognitive decline.
Aggression
Aggression in seniors can be associated with dementia. However, it can also be a sign of stress and frustration. In some cases, such behavior may be mitigated by enhancing your communication skills or taking the time to ask your loved one what's bothering him or her. If aggression is related to dementia, it's more likely to be coupled with:

• Outbursts when attempting to help with daily routines
• Language that's out of character (e.g., swearing when the person would normally never use such words)
• Threatening behavior
Dementia can be challenging for seniors to manage, but they can maintain a higher quality of life with the help of professional dementia care. Clearwater seniors can benefit greatly from the Cognitive Therapeutics Method (CTM), an activities-based program designed to promote cognitive health and delay the onset of dementia. CTM is included at no additional charge with any of the in-home care plans provided by Home Care Assistance.
Irritability
This is a milder form of aggression that's usually more passive in nature when it develops later in life. It's usually associated with some underlying reason or issue a senior hasn't discussed or fully explored. Possibilities include:

• Lack of sufficient sleep
• Ill-fitting dentures
• Insufficient mental stimulation during the day
• Chronic pain

If your loved one is increasingly cranky or irritable, see if you can identify possible reasons. A comprehensive physical or dental exam could also provide some answers that can help you alleviate your loved one's irritability.
Frugality
It's not unusual for some seniors to become increasingly concerned about costs as they age. Behavior changes of this nature are often related to valid concerns, such as living on fixed incomes and prescription drug costs. With situations like this, your loved one may regain a sense of security and peace of mind by working with a financial advisor. Making a budget together could also ease money-related worries for your loved one.
If you're concerned about your loved one's mental and emotional wellbeing, reach out to Home Care Assistance. Seniors who want to remain healthy as they age can benefit in a variety of ways when they receive professional at-home care. Clearwater, Florida, Home Care Assistance is here to help your loved one accomplish daily tasks, prevent illness, and focus on living a healthier and more fulfilling life. If you need professional home care for your loved one, reach out to one of our Care Managers today at (727) 330-7862.