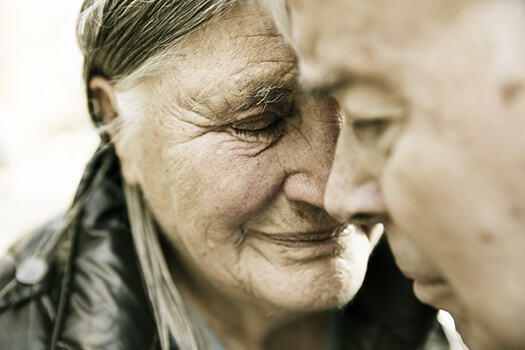 The challenges that come with old age are not always physical. Seniors can face a variety of challenges as they age, many of which can be mitigated with the help of professional in-home caregivers who provide high-quality Home Care. Clearwater families trust in Home Care Assistance to help their elderly loved ones age in place safely and comfortably.
Many seniors face unique concerns due to their circumstances in life. Anxiety and stress can exacerbate the issues, so it best to deal with these worries before they become overwhelming. These 7 fears are the most common among seniors, but it is possible to reduce them. 

Being Lonely
Many seniors lose their friends and loved ones to illness or because they are unable to travel. Try to help your loved one plan outings with friends, and encourage family members to visit him or her regularly. If your loved one no longer has acquaintances or family, find social groups like book clubs or knitting circles he or she can join.

Reduced Finances
Decreasing social security and retirement funds can leave many seniors stressing over money. Suggest a meeting with a financial adviser who can help your loved one budget funds more wisely so he or she receives the available benefits. 

Feeling Unsafe
Seniors are at risk for accidents, abuse, and crime, but feeling defenseless can make them feel worse. Taking steps to ensure safety can help seniors feel more secure and in control. Consider putting an alarm in your loved one's home, getting a panic alert button, and adding home upgrades to reduce slip and fall risks.

Lowered Dignity
Many seniors fear they will lose their dignity in old age because of debilitating diseases or decreased brain function. Give your loved one as much privacy as possible, and help boost his or her self-esteem. Emphasize that these issues occur naturally because of age, and there is nothing to be ashamed of.

Poor Health
Physical deterioration is common with age, but no one wants to contemplate gradually losing his or her physical abilities. Taking preventative measures like ingesting calcium supplements to prevent osteoporosis or exercising to lower blood pressure can be very reassuring. Using devices like orthopedic shoes and hearing aids that restore lost health can also increase optimism.
Certain age-related conditions can make it more challenging for seniors to age in place safely and comfortably, but Palm Harbor live-in caregiver are available around the clock to help seniors manage their health. Whether your loved one is living with dementia or is recovering from a stroke, you can trust in professional live-in caregivers to enhance his or her quality of life.
Lost Memory
Seniors often fear they may forget everything they used to love. This fear frequently expresses itself as hoarding or other anxiety-related behaviors. Create a box full of treasured heirlooms, or help your loved one craft scrapbooks full of old photos. Having a tangible connection to the past can be very reassuring.

Loss of Independence
Losing physical functions and having to rely on others for daily care is the biggest fear among seniors. According to a 2010 study from the Disabled Living Foundation, more seniors fear losing independence than dying. To help reduce this fear, look for assistive living aids that help seniors take care of themselves instead of turning to you for help with every little issue.
With certain serious medical conditions, such as Alzheimer's, it becomes necessary for a senior to have a caregiver. If you are not always available to accomplish your caregiving duties, consider hiring a professional caregiver. For reliable Alzheimer's home care, Palm Harbor families can turn to Home Care Assistance. We are a leading provider of professional memory care designed to help seniors maintain a higher quality of life. In addition to Alzheimer's care, we also provide comprehensive dementia, Parkinson's, and stroke care. From revolutionary care programs to compassionate and dedicated caregivers, we can meet all of your Alzheimer's home care needs. Call (727) 330-7862 to speak with a Care Manager and learn about our flexible care services.